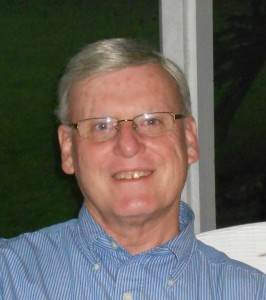 A church family ought to be a safe place to hear and embrace the good news that God has more love for us than we could imagine.  Keystone Community Church is committed to becoming that kind of place.  And I'm excited about leading us further and further in that direction.  What if everyone found their place in God's plan?  What if we all lived vibrant and fulfilling lives?  What if we represented Christ in authentic and compelling ways on a regular basis with everyone we came in contact with?  I believe this is God's plan for His Church and am committed to helping that become a reality.
In the church is where I experienced the call of God upon my life at the age of 16 years old.  In preparation to serve my awesome God I received my undergraduate and seminary training and have had the privilege of serving in the fulltime ministry in seven dynamic churches.  My wife, Deana, is a vital part of the success of my ministry.  She has a heart for God and His people and has a special God-given gift of connecting.  We have three grown children, David, Brad, and Kristi, and they make us proud every day.  I enjoy tennis and softball and every other sport you can think of.  I am an enthusiastic Florida Gator fan!
I have been the pastor of KCC since March of 2012.  It didn't take much time to fall in love with KCC because the people treated us like we were long lost friends.  I love to preach, connect with other leaders and ministries in our church and community, and help the people of God identify new ministry opportunities which will honor Christ.
I gladly welcome you to our family at Keystone Community Church in the Land O Lakes and Lutz communities.
Pastor Gary