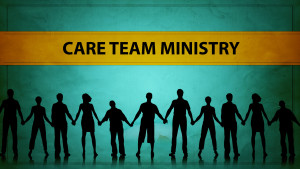 The Care Ministry gives everyone an opportunity to use their spiritual gifts.
The Prayer Team meets twice a month at Keystone. We have a prayer box for personal concerns. The team prays daily for needs and concerns. We believe everything should start with prayer!  Contact Pam Knight
The Homebound Team visits individuals who are unable to get to church. Team will visit and help with small repairs. Contact ​G​erry Ackley
The Food for Friends Team prepares food for shut ins or people in need. Also, assists in food prep following a memorial service at Keystone for family and friends.  Contact Lisa Kemps
 

The Cancer Support Team brings physicians to Keystone to give latest cutting edge treatment. Also, offers emotional support and prayers.  Contact Walt Bockmiller
The Grief Share Team applies biblical principles to the healing process after the death of a loved one. Participants see how the gospel brings hope and restoration.  Contact Ann Hall or Suzanne Tedeschi.
The Bereavement Team assists families after the death of a loved one. Contact Debbie Gossett

Please contact the team leader, Debbie Gossett, if you would like to volunteer for any of these ministries.